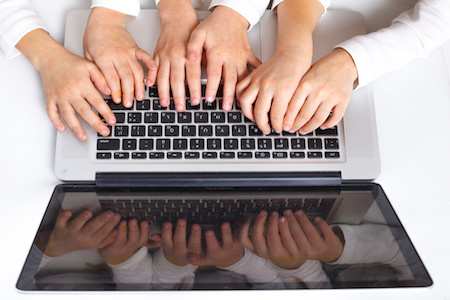 AGE GROUP AND CLASS SIZE
Small class sizes, ranging from 4 to a maximum of 8 students per group, ensure individualised attention while still allowing for group work.
We offer courses for kids 9-12 and teens 13-17 year olds. The content and structure of each course is tailored to the abilities and interests of our attendees.
COURSE TIMES
Bermotech's coding camps for youngster run during the half-term and summer holidays.
Term time courses are also offered. To receive information about the upcoming term time courses for kids and teens please send an email to narges@bermotech.com.
TEACHING
Courses are designed and developed by the founder of Bermotech, Narges Berry, whose computing qualifications are matched by her passion to teach and inspire students. Narges has a BEng honours degree in Electronic and Computer Engineering from the University of Birmingham, an MSc in Computing Science from Imperial College and has gained an MBA from INSEAD business school in France.
All our instructors have a DBS certificate and are experts in their field.
ENTREPRENEURSHIP FOR KIDS & TEENS
All courses are taught with an emphasis on the independent spirit of entrepreneurship, helping students take their creations seriously, as both a work of fun and a marketable product. We also offer separate Entrepreneurship Courses for kids and teens as well as Tech Foundation Camps for Kids.
Display 15 Products per page