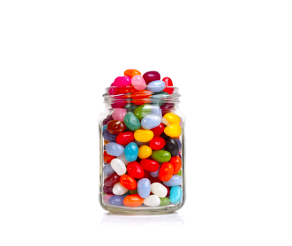 Google unveiled Android 4.3 Jelly Bean on 24th July at an event in San Francisco. Although several critics and consumers are eagerly awaiting Android 4.4, this latest incremental update contains various upgrades and revisions to get excited about.
Restricted profiles
Similar to Kids Corner on Windows Phone, the restricted profiles feature enables parental controls, so only certain family members can access mature content. This multi-user support can also prevent children making in-app purchases.
Google believes this feature could also extend to a retail environment, with tablets being used to show product information or as a point of sale system while limiting access to additional apps.
Multiple user supports also gives each individual their own personal space consisting of separate homescreens, backgrounds, widgets, apps and games.
Bluetooth Smart support
Google has now added Bluetooth Smart support to Android, which measures data being transmitted and minimises the amount of power used when connecting to accessories.
During a demonstration, a Google engineer did jumping jacks while wearing a heart monitor, which transmitted data to a nearby phone in real time.
Built-in security
Even though any developer will already be aware that Android apps run in their own sandbox to enhance security, Google has once again reiterated its commitment to protection from viruses, fraud and theft.
Any Android user can rest assured that browsing the web and installing apps from Google Play is totally safe thanks to multiple layers of security and a scanned database, which is maintained by Google.
Language support
Google has improved its language support for Android Jelly Bean 4.3, particularly Hebrew, Arabic and Hindi in reaction to the platform's success in emerging markets.
Google said: "We've made major progress on enabling right-to-left layouts across the platform user interface: dialer, home and lock screens, settings, and more."
 Dial pad autocomplete
Skinned versions of Android from manufacturers like Samsung and HTC already have this feature, but now stock models can autocomplete names and phone numbers from the dialer.
Other minor updates
These include:
Location detection in a passive Wi-Fi mode that uses less battery power.
Bluetooth AVRCP 1.3 support that can display song names on a car stereo
Easier text input thanks to an improved tap-typing algorithm
Lower latency for gamepad buttons and joysticks
Enhanced photo daydream
Easier setup wizard to get started on Android
https://www.bermotech.com/wp-content/uploads/2013/07/Android-Jelly-Bean.png
246
292
Bermotech
https://www.bermotech.com/wp-content/uploads/2019/04/Bermotech.png
Bermotech
2013-07-29 21:19:58
2014-12-04 15:31:15
A closer look at Android Jelly Bean 4.3