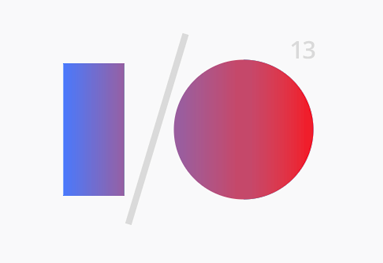 Bringing together thousands of developers all under one roof for three days of hardware and software excitement, Google's annual I/O rarely disappoints. Last year, the search engine giant introduced Google Glass, the highly anticipated wearable technology device that still divides opinions and creates several talking points to this day.
At Google I/O 2013 however, there were no major product unveilings or important hardware news. Rumours had suggested that Google would tell an expectant crowd about the latest Jelly Bean OS or revised versions of its Nexus tablets. Instead, the event at San Francisco's Moscone Centre mainly concentrated on new and existing software product offerings as well as the expanding Android ecosystem.
Android activations and developer improvements

During the event, it was revealed that more than 900 million devices using Android have now been activated, which is up from 400 million a year ago. This doesn't even include several million smartphones in China that also use the Android Open Source Platform.
What's more, 48 billion apps have now been installed on Android devices around the world, indicating a shift in momentum from the iOS App Store to Google Play.
Therefore, Google has been working hard on some developer improvements to make life easier for countless coding experts that tirelessly create interactive content for Android users.
In an attempt to end fragmentation woes forever, Google has introduced a system called Android Studio, which will be its first all-inclusive developer tool. This promises to offer virtual multi-device display testing as well as in-app real-time views of multiple language translations.
In a somewhat confusing turn of events, Android Studio is available on Windows, Mac OS X and Linux, despite the Chromebook Pixel using a web-based operating system.
Even so, developers benefit from optimisation tips, revenue graphs, beta-tester control and metrics from analytics. These features should improve productivity, save time and make the whole app creation process a lot easier.
Developing for Glass

It was inevitable that some time would be set aside for Google Glass, with numerous applications showcased at the event including offerings from CNN, Twitter, Tumblr, Evernote and Facebook.
While some lucky attendees were able to get up close and personal with the device, Timothy Jordan, senior developer advocate for Project Glass, said Google was working on a Developer Kit, which would allow apps to work offline and make use of the accelerometer. However, he advised developers to be careful when producing content.
"Avoid the unexpected," he said. "It's bad on any platform, but particularly dangerous on Glass.
"Be honest about the intention of the application, of your Glassware. Be sure people know what they're going to get when they sign up."
Google Maps

Elsewhere at the event, Google made several announcements regarding Maps. These include directory services through Google Plus integration, a revised interface, tweaked visuals and a long-awaited iPad app.
Based on your search history and preferences, Google Maps will now suggest tailor-made restaurants, attractions, activities and events. There will be more information about each destination too, including comments from Google Plus friends.
Maps will also feature user-generated 360-degree images via photo sphere. Google believes that this sharing feature "will only get better and better" over time as more people submit pictures.
Google Play Music All Access

Although there is no shortage of subscription-based music streaming services, with Spotify and Rhapsody currently leading the way, Google has decided its time to enter the market.
Stealing a march on rivals Apple, who are also expected to unveil a similar service in the future, Google Play Music All Access is described as "radio without rules".
Subscribers can search for various artists and add their favourite tracks to a cloud storage solution with room for 20,000 songs. Google says the service will have no advertisements and allow unlimited playback for users.
Available for $9.99 per month in the US, Google hopes its service can differentiate from competitors by allowing users to easily listen to songs whenever and wherever on any device.
Stock Galaxy S4
Although many expected Google to launch a new phone, it surprised the crowd by revealing a Samsung Galaxy S4 with stock Android 4.2.2. Therefore, Samsung's flagship device effectively becomes another Nexus handset.
While numerous commentators will be pleased to see the back of Samsung's TouchWiz skin, it leaves just 9GB of available storage on 16GB models.
For those unaware, the phone itself features a 5-inch Super AMOLED display, a 1080p Full HD screen resolution, a 1.9GHz quad-core processor and a 13-megapixel rear-mounted camera.
https://www.bermotech.com/wp-content/uploads/2013/05/Google-IO.png
263
383
Bermotech
https://www.bermotech.com/wp-content/uploads/2019/04/Bermotech.png
Bermotech
2013-05-20 20:44:21
2014-12-04 15:26:51
Google I/O 2013 highlights