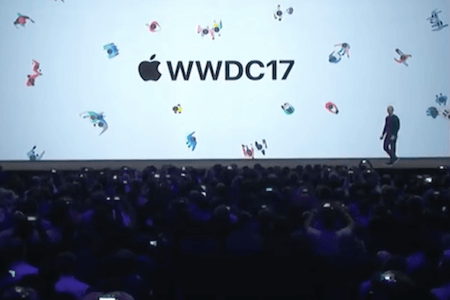 Which annual event routinely sells out within seconds of its tickets going on sale? 
Each year developers, programmers, and technology enthusiasts snatch up tickets to the Apple Worldwide Developer's Conference faster than you can say "Siri."
The conference's keynote address is famous for launching products that change the face of modern technology and past keynote events included Steve Jobs introducing the world to new gadgets such as the iPhone and the iPad.
The keynote address at 2017 Apple Worldwide Developer's Conference was no exception. This year Apple made a few announcements, from the completely redesigned iPad and AppleWatch to the introduction of HomePod, complete with Apple's trademark sleek design. Yet some other notable changes unveiled at the keynote address were in the area of app development with a focus on AR. This year's event was held from 5-9 June at the San Jose Convention Centre.
ARKit – Apple wants to position itself a a leader in AR  and one of its most notable updates is support for augmented reality with the release of ARKit. iOS pp developers can now create more immersive augmented reality user experiences by integrating the ARKit framework in their apps.
Core ML – Developers can take advantage of CoreML to build more intelligent apps with machine learning capabilities with just  a few lines of code. CoreML integration makes the apps more intelligent by enabling advanced machine learning features.
Depth API – Developers can work with the Depth API to update or release fun photo apps. The AV Foundation framework now offers support for enhanced photo capture and the manipulation of Depth data.
App Store Redesigned – The Apple app store has been redesigned for the first time since its launch and has made app discovery easier. When you launch an app, you will be taken to the today tab and will see new collections, daily lists, themes and tutorials. Another new tab titled Games is a dedicated to popular and new game discovery.
Siri Improved –  Deep learning is everywhere. Once again Apple has unleashed the power of deep learning to give Siri a more natural voice and an improved visual interface. It can now translate what you say to French, Italian, German, Spanish or Chinese. More languages are due to be added shortly. It can also suggest better music.
Indoor Maps – Maps of indoor venues such as airports, shopping centres and museums is coming soon. With iOS 11, a Do Not Disturb feature can be activated to send callers a message.
ApplePay person to person payment – ApplePay for person to person payments is now available and is integrated into messages as an iMessage app.
iOS 11 is available for iOS developers already, but the public can expect the beta version some time in the summer and the full version in autumn. App developers can find more information about the iOS 11 features here.
Autoplay blocking, Safari's intelligent tracking prevention and an improved Photos app were all mentioned at the keynote.
Some updates are focused on pro content creation and increasingly VR content creation. Metal for VR and STEAM VR are other additions to High Sierra. Great news for app designer and developers is the optimisation of apps like Final Cut Pro X. Apple is also working with Unity and Unreal to bring their engines for VR to the Mac. These are very exciting announcement for app developers.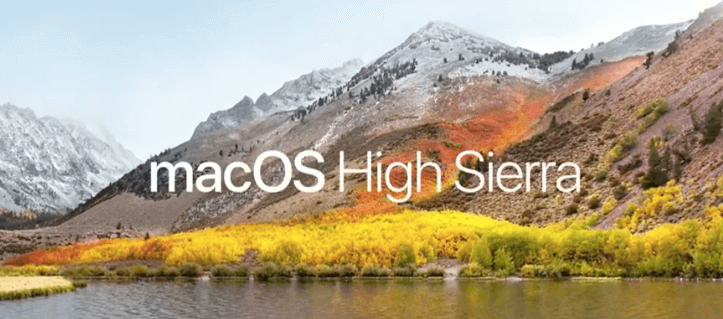 The new Watch OS4 automatically displays information that is most relevant to you by using machine learning. This includes personalised notifications and the new music app that will automatically sync music based on your  favourite tracks.
Also the Workout app has been enhanced with a new UI to be easier and more powerful to use with the ability to exchange information with Gym equipment. Other updates include the introduction of new characters and native bluetooth on the watch. The Developer Preview is now available.
In this years keynote, Apple introduces its powerful speaker called HomePod, which works with Apple Music and is controlled through natural voice communication with Siri.

You can find more information about the beta versions by visiting Apple's website here.
These are just a few of the exciting announcements to come from the Apple keynote address in the 2017 Apple Worldwide Developer's Conference.
Interested in App Development? Why not design, develop and launch your own apps by attending one of our app development bootcamps.