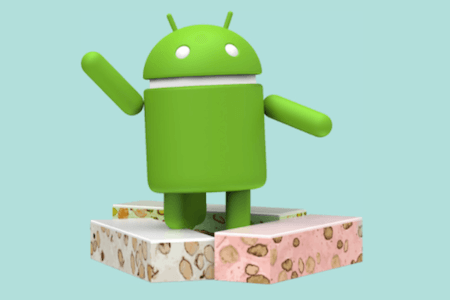 With the latest release of the Android update entitled "Nougat", we are seeing just how serious Google is becoming in relation to becoming the best OS on the market. Their latest features which is currently available on Nexus phones, will soon be available for all other devices operating on Android.
In this article we'll be walking through some of the most significant updates and features that can be found on the new Nougat update.
It's quite extensive, so sit back, relax and enjoy the "nougat"
Screen Savers
What used to be known as "Daydreams" have become "Screen Savers". Why the name change? Well, Daydreams will be the new name for the VR platform Google is working on. Screen Savers is similar to what "daydreams" used to be, so the only thing worth mentioning is the name change so you folks don't get confused.
Multi-Tasking upgrade
Multi-tasking is becoming easier with the latest update. Simply tap the "recent apps button" twice and you'll quickly jump between the last two apps you used significantly cutting down the time for multi-tasking.
Dual App-ing
Split Screen App usage is now easier than ever. Simply hold down the "recent apps" button and the previous app you were using will come side by side with the current app you are using. As we mentioned in the previous point, this will definitely take multi-tasking to a whole new level. You can also change the size of the split screens by dragging the divider.
Dual Chrome-ing
Next on the list is the ability to split-screen with Chrome. You can now have two Chrome pages side by side for whatever purpose you choose. Once more falling into the multi-tasking capabilities of the update.
Improved Drag and Drop
Let's say you have two screens open and want to move information from one screen to the other. Now you simply hold down over a text, image or what have you and simply drag it to the other screen. Like magic, it all happens in an instant and you get to increase your efficiency in copying information literally with the touch of a finger.
Lock Screen Wall Paper
While this took a long time to get there, you can finally customise both your lock screen and your home screen. Not a major improvement but definitely worth a mention.
Installer Animation
They new animation that accompanies your process of installing apps will definitely not change your life, but it is refreshing to see that Google is working on the aesthetics of their OS.
Bundled Notifications
For those who are receiving a swarm of notifications, this new feature will bundle them all in a very well organised form. No more will you be swarmed by millions of notifications, they will be bundled into one notification however you can still make them single notifications on apps you want to receive individual notifications.
Speedy Replies
Next, you can now respond directly from a notification. This saves time in relation to having to open an app to respond. You can now directly respond from a notification which is a huge time saver and will definitely help with battery life.
Suggested Settings
Don't know how to customise your phone for optimal performance? Google's latest updates will recommend settings that will do that for you. How lazy have we become, but definitely not unwanted update. Let Google think for you.
New Emojis
Emojis help us express ourselves in a colourful manner. The new update gives you a world of new emojis.
Cancel your Downloads
With the new feature, you can cancel downloads from the notification tab. This will definitely help you to save on data usage when you're not connected to WiFi.
Shortcut Helper
Now you don't have to memorise all the keyboard shortcuts. The Shortcut helper will do all the work for you. Simply press "Search + / " to see a list of all the shortcuts.
And there you have it, a quick overview of some of the more impressive features of the latest Nougat update.